Description : PLASTIC CLEAN SCRAPER W/DOUBLE EDGED PLASTIC BLADES
Application :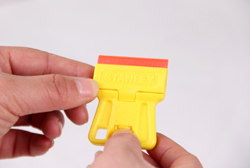 Press button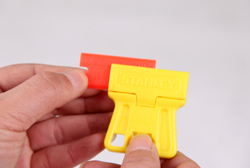 Change blade
WARNING: Handle and dispose of with care.
Bending the blade can cause it to break,possibly resulting in bodily injury.
Keep out of the reach of children.
For best results:Scrape surfaces when wet, not dry.
WEAR SAFETY GOGGLES.